If you hear someone screaming with excitement, it's probably me! My new blog design is up, and I'm head over heels in LOVE with it! Isn't it amazing?!?!
Ok, ok. I know you don't care nearly as much as I do, but I was just so tired of the boring old WordPress template! I'm so stinkin' excited to have something that is much more visually appealing.
May I add…if you need a blog upgrade or redesign, head over to Etsy and check out Sweeties Studio. Natalie was simply AH-mazing. I think our total message count back and forth was over 100! She was so patient with me and did everything I asked her to do…and more! And her prices CANNOT be beat!
I also recently hit 200 followers with my blog subscriptions and Bloglovin' followers. In celebration of these two welcomed changes, I'm doing what all bloggers do–HOSTING A GIVEAWAY! 😉
4 fabulous bloggers and TpT sellers have agreed to give away products from their TpT stores. The best part…WINNER'S CHOICE!!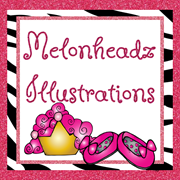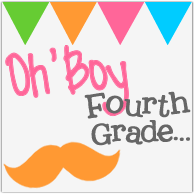 Tara from 4th Grade Frolics, Nikki from Melonhedz, Paula from Paula's Place, and Farley from Oh Boy 4th Grade have all graciously agreed to be a part of the giveaway. Be sure to stop by their blogs and tell them THANK YOU! **Feeling loved**
Just like most giveaways, you have to be a follower of my blog, either as an email subscriber or through bloglovin'. You can enter multiple times, and each day you can tweet about it and get one more entry.  Good luck!